Description du projet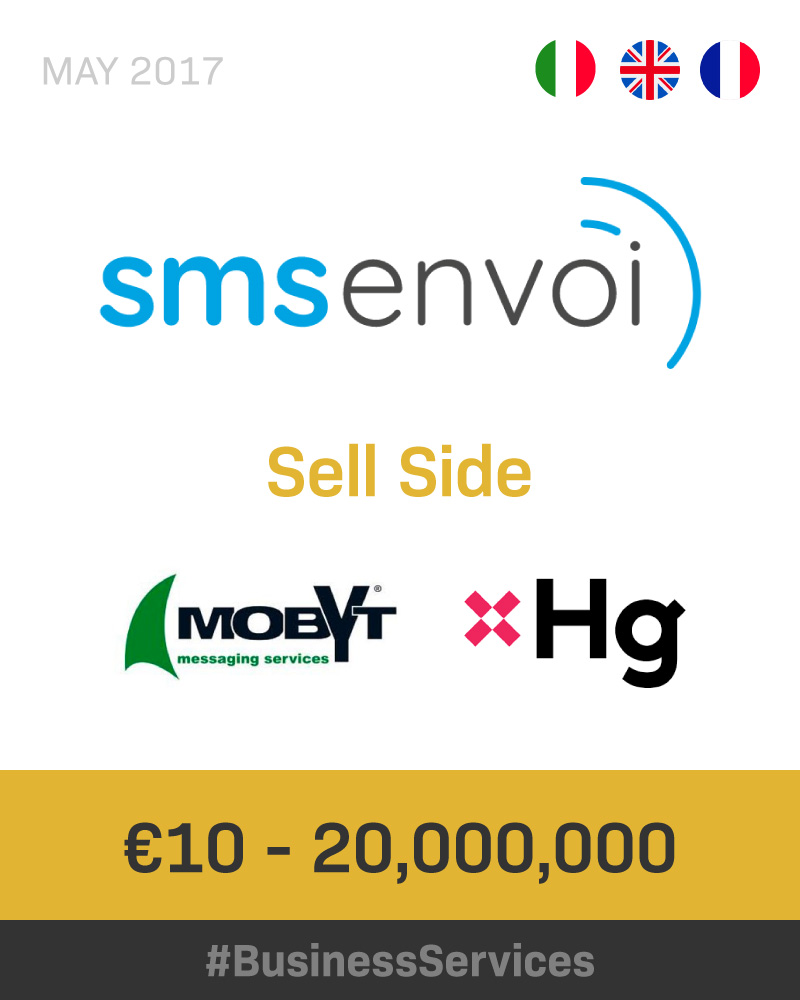 The Mobyt SpA Group already number one in Italy, is acquiring at the same time Esendex, leader of the sector in the United Kingdom, and the Marseilles company SMSEnvoi.com, a major player on the French market. Thanks to this two-pronged external growth operation, it becomes the leader in the sale of SMS Marketing in Western Europe.
Thanks to SMSEnvoi.com, the Mobyt SpA group becomes the French leader in SMS marketing
Created in 2006 in Marseille (South of France), SMSEnvoi.com is a B2B mobile marketing agency that is one of the leaders on the French market. The company offers companies to drive their SMS marketing campaigns and analyze their effectiveness thanks to an innovative and constantly evolving web platform. SMSEnvoi.com  adresses a wide range of clients composed of both large retailers and numerous VSEs, and numerous activities such as e-commerce, clothing or furniture, and so on. The company consolidated from 1 June 2017, has experienced strong growth in its business for 5 years combined with high profitability.
The shareholder and former president of the company, Samy Cohen (photo opposite) will accompany the transition and development of the company for 2 years. His brother, Dan Cohen, current director of operations, will take the reins of the new French entity.
This acquisition is especially relevant for the Mobyt SpA Group and will make France the 3rd market of the new group. It will merge its French activities with those of Esendex and SMSEnvoi.com to form the French leader of the sector with a turnover close to €20M.
Acquisition achieved through Effective Capital's advice
« France is today one of the major strategic challenges in the industry of SMS marketing because the market remains very fragmented. The Mobyt SpA Group will benefit from this double acquisition of strong brands to consolidate its leading position in France. It is not to be excluded that other movements of concentration take place. « adds Ilan Elbase, financial advisor of SMSEnvoi.com.
The teams of Effective Capital complete this operation by positioning themselves as privileged adviser of SMSEnvoi.com and supervisor of the operation.