Project Description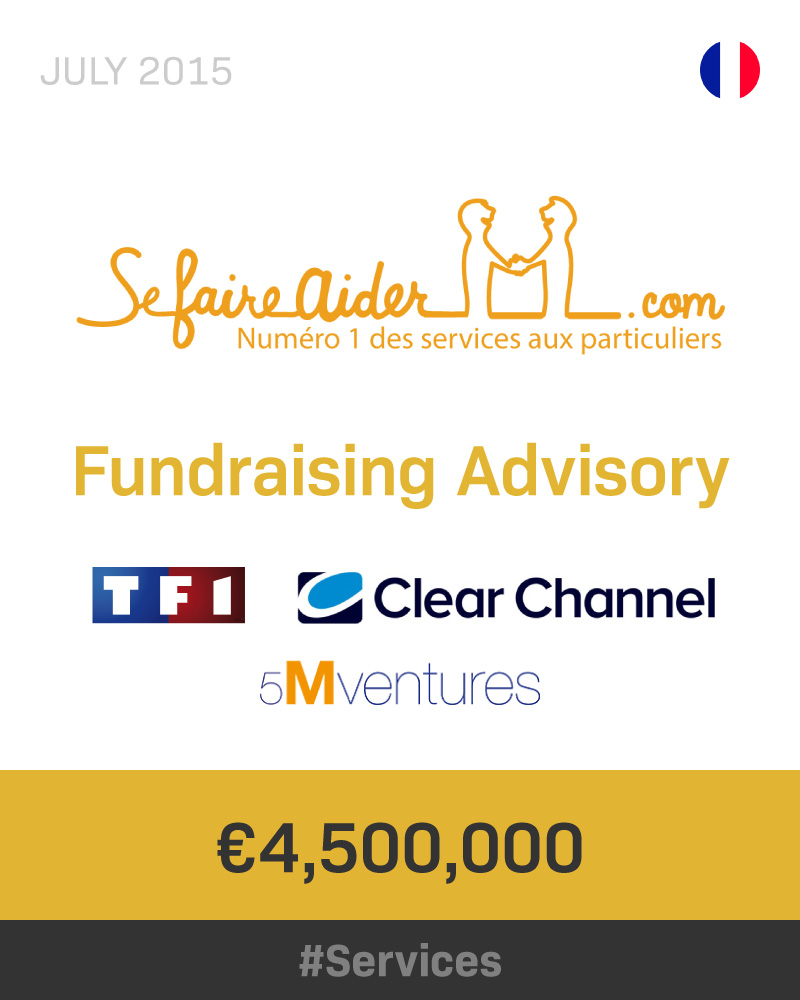 Founded by two internet experts with proven track records, Denys Chalumeau (founder of SeLoger.com) and Pascal Queslin, SeFaireAider.com has just completed a second round of fundraising with €4.5M from TF1 and ClearChannel (managed by 5M Ventures) as part of its Media For Equity strategy as well as long-term shareholders.
SeFaireAider.com is a platform for matching qualified professionals and individuals looking for local services, from among 300+ trades and occupations in just a few clicks.
In one of the last, undeveloped markets on the internet and with many players entering it, SeFaireAider.com needs to establish itself as the leader of the skills market, and has therefore appealed to media sector leaders in order to conduct the offline mass-market communications campaigns essential to the development of a brand.
In February, SeFaireAider.com began its first campaign on TF1 with a strong and immediate impact on site traffic, and will launch SeFaireAider.com poster campaigns with ClearChannel starting in September 2015.
"This second round enters fully into the strategy we have set for ourselves, namely to establish it as the leading brand in personal services. Individuals need to be able to identify with a trusted brand, and professionals need visibility on the internet, which they often master poorly, in order to reach customers," reckons Pascal Queslin, Founder and President.
Ilan Elbase, Partner of Effective Capital, adds: "SeFaireAider.com has everything it needs to become the leader of a rapidly changing industry. Media For Equity quickly emerged as the most appropriate solution for companies seeking to establish their brand among the public."
---