Merci Jérôme successfully undertakes a second round with the Business Angels. After their initial backing in 2013, notably with the help of Charles Dunston, founder of Chronoresto, and the investment fund Audacia, the fast food restaurant chain offering great meals at a great price has convinced the Business Angels of their vision and single market approach.
This new round of fundraising will allow for the imminent opening of 2 new locations, at Kléber and at Levallois, and for the launch of an afternoon and evening delivery service that has already been tested at the Neuilly location. The founders also wish to continue to concentrate their network in high-density office areas in the Paris region, and aims to have 10 locations by 2017.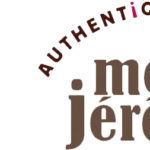 "The arrival of new shareholders will give us the means to implement the strategic plan we have in place, and their confidence reinforces our conviction of being a unique player in the landscape of French fast food," rejoices Philippe Lapidus, Founder.