Project Description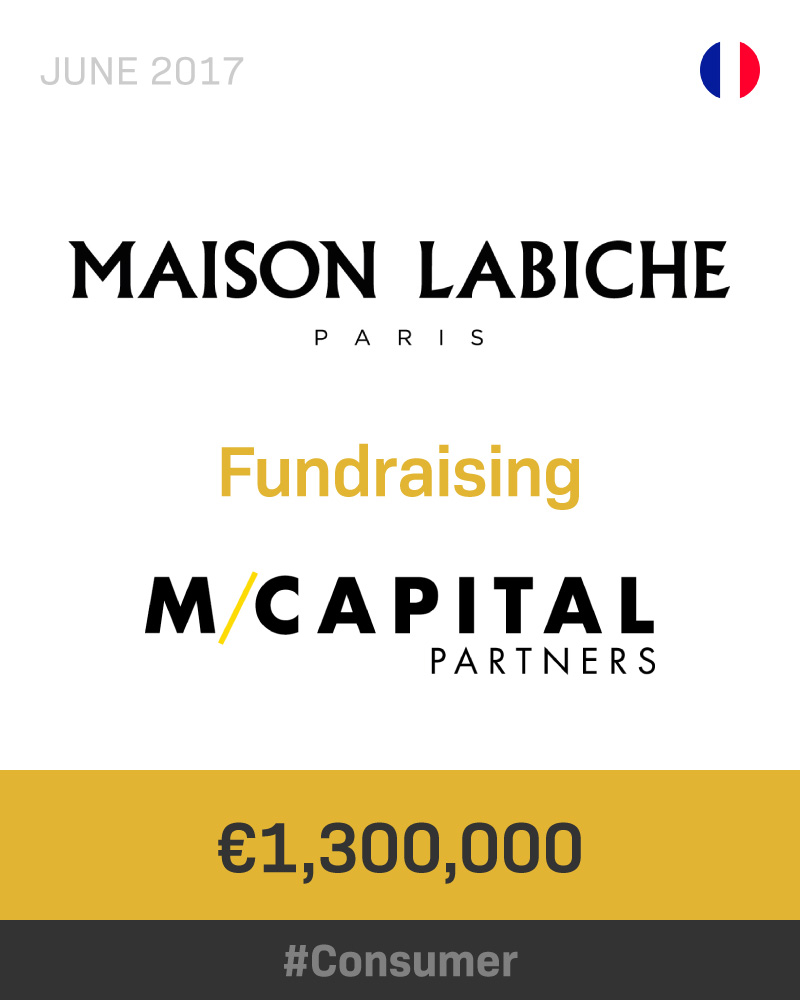 The Maison Labiche fashion brand announces the entry into its capital of the investment fund M Capital Partners. This first fundraising will enable the brand to continue the strong growth of its business and in particular to open a second shop in Paris in a very short term.
Created by Marie Welté and Jenny Richard at the end of 2010, and then joined by Jean-Baptiste Richard in 2012, Maison Labiche offers a locker room made up of timeless, quality basics, with a touch of French chic: hand embroidery.
Effective Capital has completed this round by positioning itself as a privileged advisor to the company and supervising the operation. The team selects its clients because they are "moving with the times", as Effective Capital is at the forefront of entrepreneur innovation. Ilan Elbase, CEO, has set up offices in Paris, New-York and Miami to respond to clients needs and provide targeted solutions, whether French or American. Effective Capital has been developping its retail & fashion expertise by accompanying several companies already.
"To expand our locker room as well as our presence internationally, especially in the US, Effective Capital was the perfect board. His team are merging talents, "according to the founders. Maison Labiche fully appreciated Effective Capital's approach and recognized common values: tailor-made expertise, original offer, quality and attention to detail.