Project Description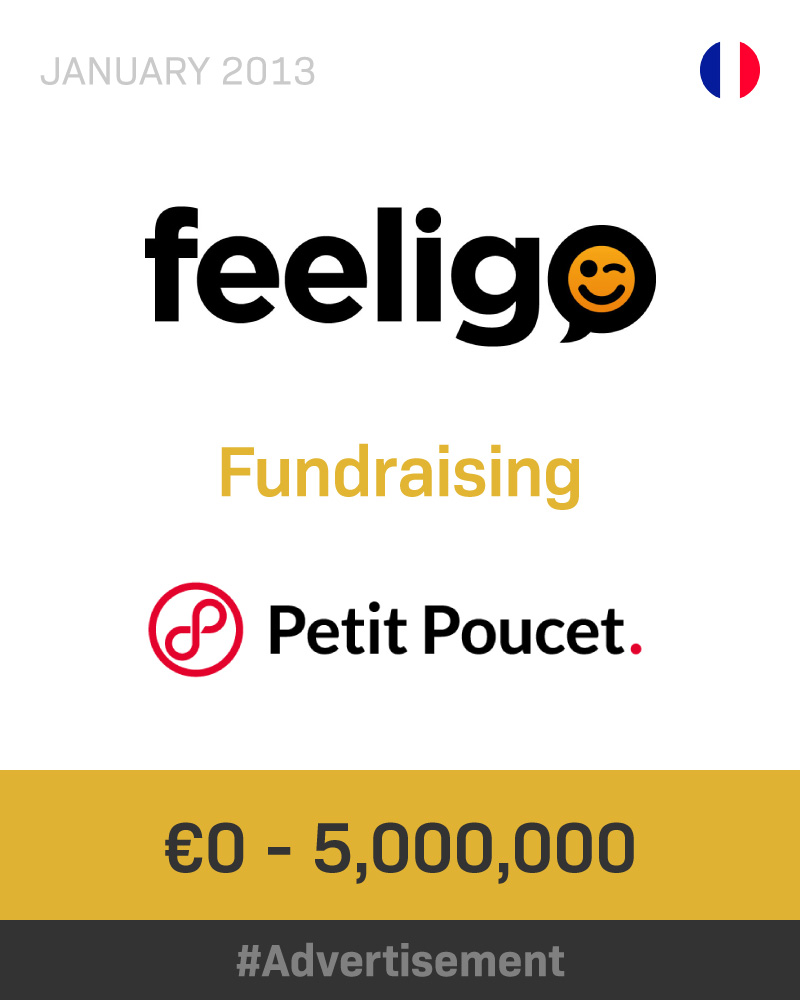 Effective Capital advised Feeligo for its first financing round.
Created in 2012 by Jonathan Levy-Bencheton and Davide Bonapersona, Feeligo offers a turnkey solution for social websites. This application allows them to monetize their audience through the sale of digital gifts for users. Known as the "social monetization specialist", Feeligo is used by a network of more than 50 partners and will now reinforce its international deploiement.
Founded a year ago, the young Parisian start-up Feeligo has just completed a first round of 250,000 euros with small company participation and several Business Angels. This fundraising has been completed for a total of 100,000 euros through loans and grants (OSEO, Scientipôle Initiative).
The concept is simple: allow all community sites, such as specialised social networks, to monetise and engage their members through the sale of virtual gifts to their users and, which, can be directly integrated with the social network through a "Giftbar".
This solution can generate a new revenue stream for the publisher of the network. An estimated 1 billion dollars has already been generated through the sale of virtual gifts throughout the world.
Integration of this bar is completely free of cost. Feeligo charges a fee in exchange for a commission on transactions made on the social network.
"We adopt the gifts offered depending on the theme of the social network and the period. […] We are eventually thinking of commercialising digital goods and implementing sponsoring activities," explains Jonathan Levy-Bencheton.
With this funding, the start-up aims first to expand its partner network which currently stands at 50 sites, then expand internationally, particularly in the American market. At the same time, Feeligo is relying on developing its sales and marketing strategy both in France and abroad.
---
Parties involved in the transaction
Financial advice: Effective Capital, Ilan Elbase