Project Description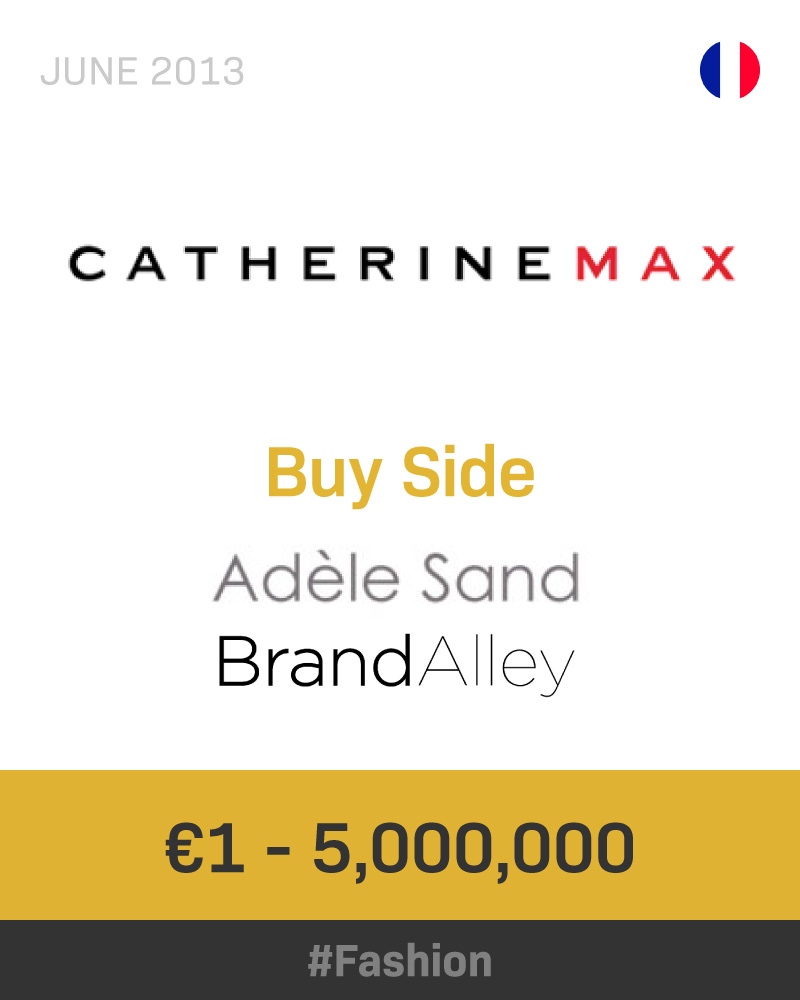 Effective Capital advised Catherine Max in the acquisition of Adele Sand.
Catherine Max, specializing in private sales for luxury brands, acquired its competitor Adele Sand, previously hold by BrandAlley. Catherine Max now has two showrooms in Paris, one located in the  Bastille area and the other located close to the Trocadero.
This acquisition is a part of the company's new strategy: segmenting the offer around two showrooms. Catherine Max pursues its strategic positioning in high-class and luxury, essential to major luxury brands who would be reluctant to use the Internet in their commercial strategy.
"Luxury brands need confidentiality on their private sales. They do not want to post up their private sales on the Internet or be associated to other type of products", says Yohan Ruso.
The new group targets sales of about 40 millions of euros from 2014, based on the reinforcement of its partnerships with brands producing ready-to-wear and accessories and developing new ones with jewelry and interior design brands. In the long run, Catherine Max would study the opportunity to further develop in others European cities.
Exclusive advisor of Catherine Max and its shareholders, Effective Capital has entirely structured the operation: opportunity analysis, business plan, organization of audits and closing supervision.
Operation stakeholders: 
Financial advisory buy-side: Effective Capital, Ilan Elbase and David Boccara
Legal advisory buy-side: Pinot de Villechenon & Associés, Isabelle Burel-Blasoni,
Accounting and social advisory buy-side: Placek & Epelbaum, David Kaminski and Norbert Banka
Financial advisory sell-side: Financière Cambon, Jonathan Journo
Legal advisory sell-side: Orsay, Samira Friggeri