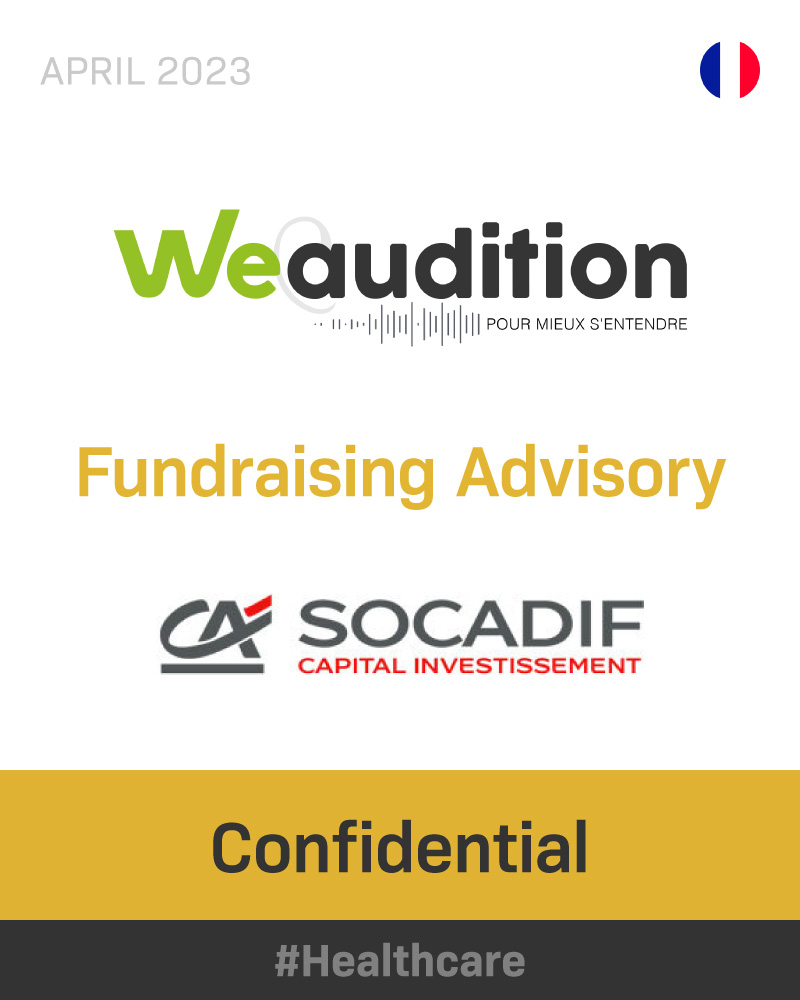 We Audition completes a fundraising with  Socadif Capital Investissement to continue the national expansion of its network of hearing centers in shopping malls.
Founded in 2019 by three entrepreneurs, We Audition, the first group of hearing centers in shopping malls has raised funds from Socadif Capital Investissement (a private equity subsidiary of Crédit Agricole d'Ile-de-France) to pursue a strategy of expanding its network across France.
150 centers by 2026
We Audition, which has grown rapidly and profitably since its inception, now has 44 hearing care centers in France. Relying on a rapid pace of opening and a unique positioning on the market, in contrast to traditional players historically located in city centers, the company aims to become the leader in its market, with 150 centers in France by 2026.
The strong rate of openings is notably made possible by the efficiency and replicability of its center model and by the strong support of audiologists, whose commitment is one of the sector's main challenges.
« We Audition's success is the result of its managers' expertise and strategic vision in a favorable market context. We are convinced the group will quickly become a leader in audiology in shopping malls, offering tailor-made support to a large audience. »
Matthieu Chevallier, Director of Investments at Socadif Capital Investissement

« We have found in Socadif a player who understands the stakes involved in the rapid deployment of our network, which will enable us to gain agility and achieve our objectives for the coming years. »
Yohan Cohen, Co-founder of We Audition
Making hearing aids more accessible to all in France
The main reason people with hearing loss in France do not use hearing aids is cost. Since 2021, the 100% Santé reform has made access to health care, especially hearing aids, more accessible to all. In this context and driven by the desire to place the patient at the heart of its strategy, We Audition was able to impose its services. Through its network of centers located on the edge of city centers, the group offers tailor-made assistance and brand-name hearing aids at a fair price  for all.
In 2022, in partnership with the Atol Group, the Group also created a central purchasing unit to maintain prices among the most competitive in the market throughout the year.
« Today, We Audition is a real challenger to traditional French hearing aid market players. Its unique market positioning and remarkable results have interested many investors in the process in which Socadif was able to convince the shareholders. »
David Boccara, Managing Director at Effective Capital
As an exclusive advisor to the We Audition Group in this fundraising, Effective Capital's Paris office set up a competitive process won by Socadif Capital Investissement.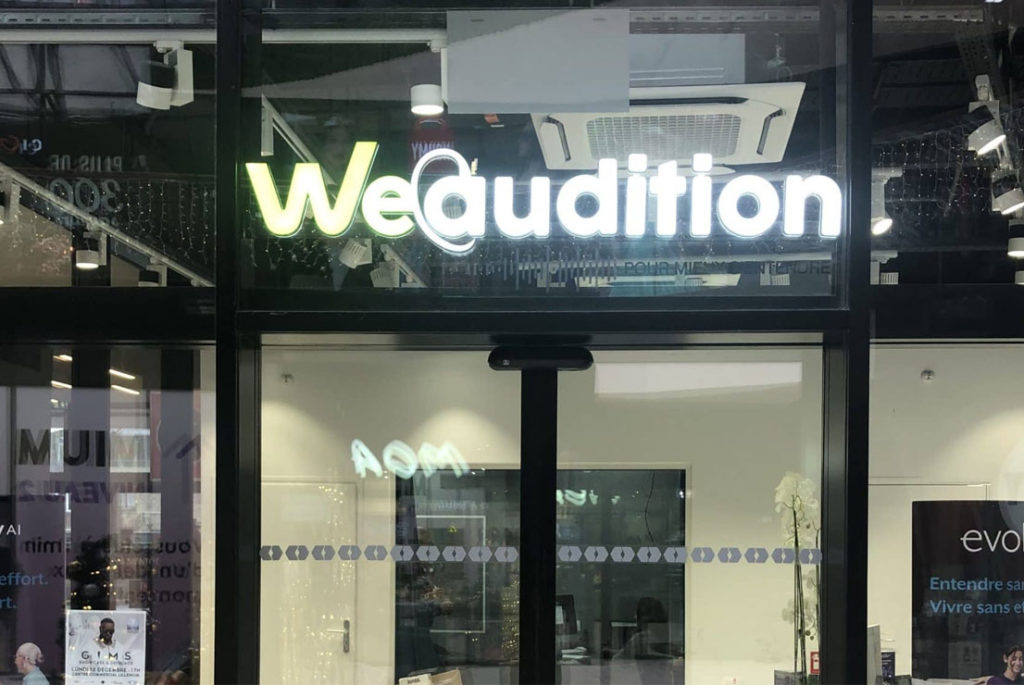 Key people involved
Investor:

SOCADIF CAPITAL INVESTISSEMENT – Emmanuel David, Matthieu Chevallier

Fundraising / M&A advisors:

EFFECTIVE CAPITAL – David Boccara, Alexandre Buhagiar, Emile Vartanian

Company's legal advisors:

NEPTUNE – David Sitruk, Marie Delvallée

Investor's legal advisors:

VEIL JOURDE – Laurent Jobert, Vincent Ramel, Paul Alric

Financial DD:

MORTIER & CO – Boris Chédin, Laetitia Genot, Maud Liger, Alexis Drouin

Legal/Social/Fiscal DD:

VEIL JOURDE – Laurent Jobert, Vincent Ramel, Benoît Greteau,

Pauline Larroque-Daran, Solène Hervouet