Led by two experienced professionnals, Premier Prix has just raised around 1.5 million euros from the investment fund Midi Capital and Bpifrance to acquire an hotel in Grigny (Paris suburb) and finance the work to upgrade it to Ibis Budget standards (Accor Group).
Following several success stories in the industry, the group invests primarily in under-exploited hotels, with the aim of revitalizing them and operating them as a franchise of first-rate hotel chains. The group already operates around thirty hotels in France, and does not plan on stopping there.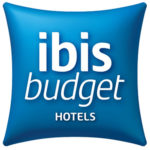 Fundraising will be used to acquire a hotel in Grigny and for compliance work to bring it up to Ibis Budget (Accor group) standards. Close to Orly airport and to the future stadium of the French rugby team, this hotel offers 81 rooms as well as a meeting room. The hotel perfectly meets the expectations of its clientele, mainly made up of business people and travelers.
The Ibis Budget franchise will allow the hotel to benefit from the booking network and exposure of the Accor group. Moreover, this new hotel allows the Accor group to strengthen its presence in the Orly economic center.