Two hotel professionals, along with 123 Venture, BPI France and BNP for funding, just finalized the acquisition of a hotel in Antony, for 8.5 million euros.
Following several success stories in the industry, the group invests primarily in under-exploited hotels, with the aim of revitalizing them and operating them as a franchise of first-rate hotel chains. To date, the group already operates over thirty hotels in France.
The Saint-Exupery company, already operating an Ibis Budget hotel in Goussainville, has acquired the building and business assets of a 3-star Balladins hotel in Antony. The 106-room facility will also be renovated to meet the Ibis Styles franchise (of the Accor group) standards.
Conveniently located within 10 minutes from Orly Airport, the hotel perfectly meets the expectations of its clientele, mostly made up of travelers and businessmen in a high activity area.
The Ibis Styles franchise will allow the hotel to benefit from the booking network and exposure of the Accor group. This new facility also allows the Accor Group to strengthen its presence around the Orly economic center.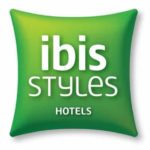 Participants in the transaction
Saint-Exupery: Riad Boucetta, David Dassin
123 Venture: Pierre Dupuy-Chaignaud, Marie-Estelle Iorio
Company financial consulting: Effective Capital, Ilan Elbase, David Boccara, David Lancri
Legal counsel: Fiacre, La Batie, Hoffman & Associés, François Isautier
Financial audit: Columbus, Ali Fathi
Judicial Audit: Lamartine Conseil, Stéphane Rodriguez, Ugo Audouard