Effective Capital is pleased to announce the acquisition of Playrion, the Parisian mobile game editor, byParadox interactive.
Two companies sharing the same DNA
Created in 1997, the Swedish company is among the world leaders in terms of management games for games console and computer and operates a portfolio including more than 100 titles. Created by Benjamin Cohen in 2010, Playrion has reached to situate itself across the gaming industry specializing on creating simulation and management games for mobile. Airlines Manager, initially developed as a student project, has become the biggest success of the studio with more than 10 million players. Beyond the strategic rapprochement, these two companies share the same DNA and philosophy of the video game creation, highlighting deep games with complex gameplay and with endless possibilities.
The Swedish giant acquires the promising French studio
As part of this transaction, theSwedish company acquire a studio with strong potential and ambition. After rapid growth over the last years, Playrion undertake a crucial step inits development aiming at establishing itself among industry leaders. Playrion company has been advised by the Effective Capital team over the course of a long sale process. The seller benefited from the expertise and network of the Paris and Miami office during all of the transaction and has been assisted rom the strategy definition to the closing.
Paradox Interactive enters the mobile gaming market
Thanks to the acquisition of Playrion, Paradox Interactive, that aims to develop its presence on new gaming platforms, is providing itself with the required resources to enter the mobile gaming market. Playrion will bring the knowledge and experience required to Paradox Interactive's diversification. Furthermore, this rapprochement will allow Playrion to push the limits regarding the quality and the gameplay of its games thanks the collaboration with talented teams and the access to new resources.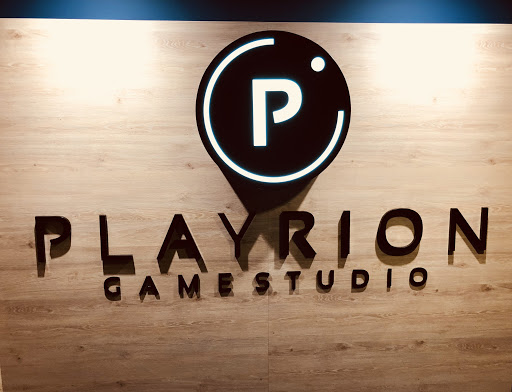 «As soon as we met Paradox Interactive, I understood that we had very close DNA.I am incredibly excited to join this amazing and well-established game company, and to bring our expertise and knowledge about mobile games»
— Benjamin Cohen – Playrion founder
«It was a great pleasure for us to assist Benjamin and Playrion, one of the most promising companies of the FrenchTech, during this transaction. These two companies share the same values and will benefit from real synergies to create new hits on mobile.»
— David Boccara – Managing Director
Key People Involved
Seller: Playrion Gamestudio, Benjamin Cohen
Buyer: Paradox Interactive
Investment Bankers/M&A Advisory: Effective Capital, Ilan Elbase, David Boccara
Seller's Legal Advisor: Mc Dermott Will & Emery, Grégoire Andrieux, Maxime Fradet, Antonia Teleman
Buyer's Legal Advisor: Fieldfisher, Christopher Mesnooh, Maxence Robillard